Featured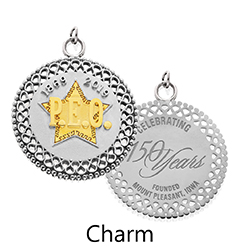 The exclusive sesquicentennial piece is available either as a charm or pendant. The pendant features a stylish and secure rabbit ear bale which allows the piece to be exclusively worn on a chain as a necklace. The charm offers a more traditional round loop and jump ring finding to allow the versatility of displaying the piece either on a chain as a necklace, or affixed to a beloved charm bracelet.
Charm is 1" in diameter.
(Please note: Herff Jones does not warranty against loss, we suggest having your charm or pendant attached to a bracelet or chain by a local jeweler of your choice). Herff Jones does offer charm bracelet and chain options which may be purchased as well.
Sterling Silver with gold electroplate emblem detail.
Two-tone Sesquicentennial Charm or Pendant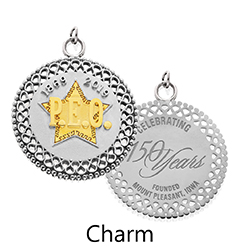 Sesquicentennial Jewelry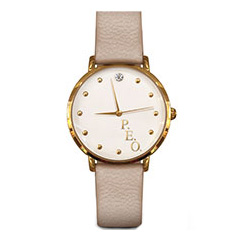 Clearance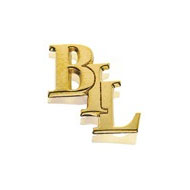 Accessories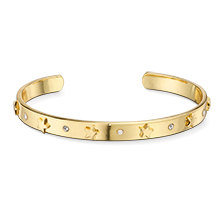 Bracelets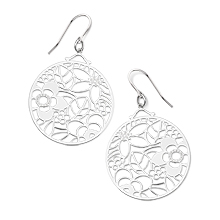 Earrings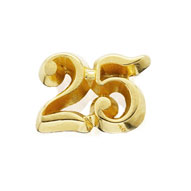 Milestone Pieces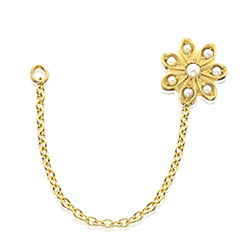 Pins & Guards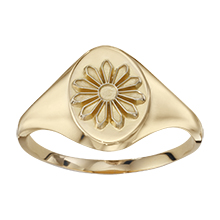 Rings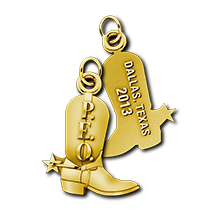 Charms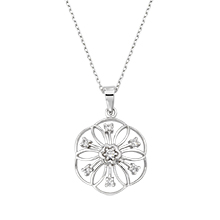 Necklaces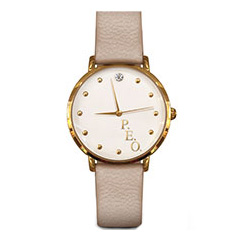 Watches